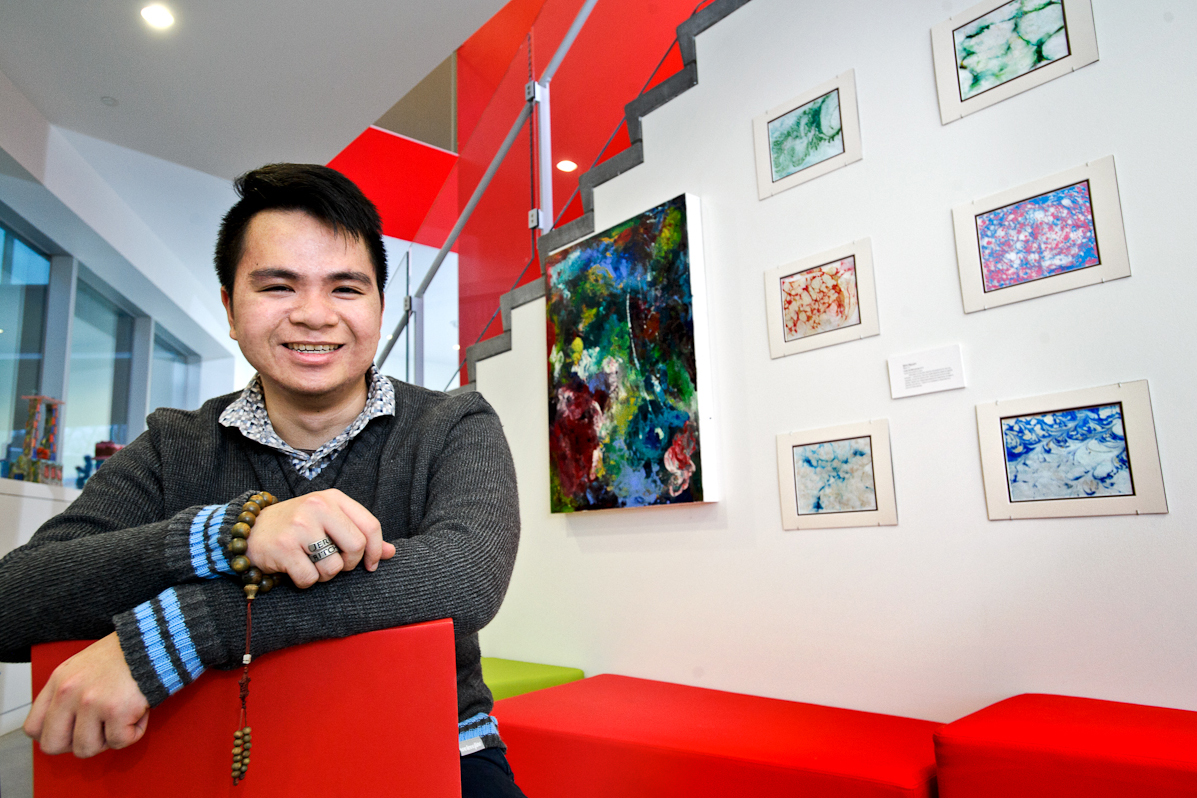 Minh Nguyen '17 is seated in front of a display of his art in the Kennedy Center for Theatre and the Studio Arts.
Art and neuro – a perfect pairing for premed student
Premed student Minh Nguyen '17 intended to major in biology, and he took a figure-drawing class because he thought it would be a great way to learn anatomy. "I remember first walking into my first day of figure drawing. It was in the old List building, and there was some amazing artwork up, and I was like, 'Wow, I want to be one of those people,'" says Nguyen, who ended up majoring in art and neuroscience. He's done independent study in erbu, a Turkish art style in which paint is floated on the surface of water and then transferred to paper. He wants to take some time after Hamilton and before medical school to do art, ideally through a fellowship that would allow him to work and travel abroad.
More >>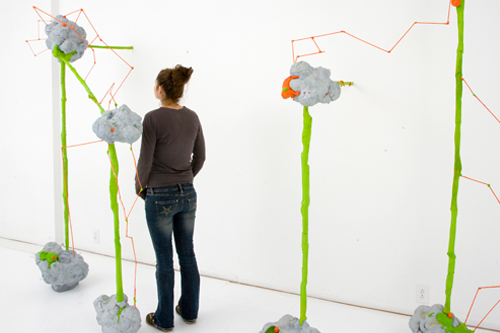 Jackie Brown '04 and one of her works.
A graduate's progress: making, studying, teaching art
Jackie Brown '04 is a working artist who earned a master's of fine arts degree from Virginia Commonwealth University's School of the Arts and is an assistant professor of art in sculpture at Bowdoin College. She works in drawing and sculptural installation.
More >>