WAMC Academic Minute with Ernest Williams Airs
---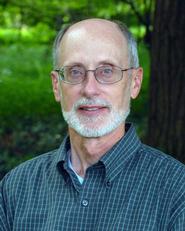 WAMC/Northeast Public Radio's Academic Minute will feature William R. Kenan Professor of Biology Ernest Williams on Wednesday, July 17. The broadcast can be heard locally at 7:34 a.m. or 3:56 p.m. at 90.3 FM and on InsideHigherEd.com.
During the broadcast, Williams said that monarchs' abundance shows a "significant downward trend, and measurements during the winter of 2012-13 revealed the fewest overwintering monarchs ever recorded." Williams continues with this observation, " The monarch story illustrates how humans are altering the landscape in ways that harm other species."
According to the WAMC's website, the Academic Minute features "researchers from colleges and universities around the world, keeping listeners abreast of what's new and exciting in the academy… [it] features a different professor each day, drawing experts from top research institutions."
Williams, a member of the board of directors of the Monarch Butterfly Fund, will speak at the Wild Center in Tupper Lake on Friday, July 19, about the migration of the monarch in and beyond New York. He is the author of The Nature Handbook: A Guide to Observing the Great Outdoors, which is a field guide to patterns in nature, and co-author of The Stokes Butterfly Book. His recent publications have appeared in Journal of Insect Conservation, Journal of the Lepidopterists' Society, the Journal of Animal Ecology, Restoration Ecology, The Journal of Biogeography, and American Butterflies.