NESCAC announces spring all-sportsmanship honorees
---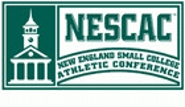 Ten Hamilton College student-athletes received 2013 NESCAC Spring All-Sportsmanship Team honors on May 24.

2013 NESCAC Spring All-Sportsmanship Team

The all-sportsmanship team recognizes student-athletes from each varsity sport who have demonstrated outstanding dedication to sportsmanship. These student-athletes exhibit respect for themselves, teammates, coaches, opponents and spectators.

They display sportsmanship, not only as a participant in their sport, but also as a spectator and in their everyday lives. Through their positive actions and example, these student-athletes inspire others to adhere to the quality of sportsmanship that the NESCAC and the NCAA endorse.

The NESCAC, established in 1971, is comprised of 11 highly selective colleges and universities located in the Northeast. The NESCAC sponsors 26 conference championship sports (13 for men and 13 for women) while member schools offer extensive and broad-based intercollegiate as well as club and intramural opportunities for both men and women.

Baseball: Gabe Klein '13 (Mamaroneck, N.Y./Fairfield University [Mamaroneck HS])

Men's Lacrosse: Matt Hill '13 (Medway, Mass./Medway HS)

Women's Lacrosse: Hannah Hoar '13 (Wellesley, Mass./Dana Hall School)

Men's Rowing: Simon Judd '13 (Butte, Mont./Mother of Divine Grace School)

Women's Rowing: Helen Higgins '13 (Mission Hills, Kan./Pembroke Hill School)

Softball: Melissa Kaknis '13 (New Windsor, N.Y./Newburgh Free Academy)

Men's Tennis: Jon Franzel '13 (New York, N.Y./Beacon School)

Women's Tennis: Rachel Friedman '15 (Gansevoort, N.Y./Saratoga Springs HS)

Men's Track and Field: Jake London '14 (Boxford, Mass./Masconomet Regional HS)*

Women's Track and Field: Emily Heckman '13 (Chester Springs, Pa./Conestoga HS)

An asterisk (*) indicates the student-athlete was a 2012 spring all-sportsmanship selection.