It's a Wrap
---
Lots of smiles, reminiscing and laughter marked the All-Alumni Bicentennial Reunions that wrapped up on June 3. Saturday's highlights included the annual meeting of the Alumni Association, the Reunion parade, a campus picnic, Bicentennial Colleges and class dinners. Events concluded on Sunday with the moving Service of Remembrance featuring performances by the Baldwin and Reunion choirs.


View photos on Facebook

Related Links

Videos from the Bicentennial Reunion Meeting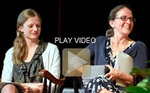 Remarks by Alumni Association President Julie Ross '84 and Josie Jones '12, a direct descendant of George Albion Calhoun, Hamilton's first graduate.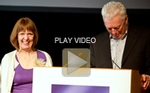 Remarks by Chairman of the Board of Trustees A.G. Lafley '69, including the presentation of a posthumus honorary degree to Alexander Hamilton in honor of the College's Bicentennial.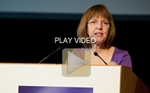 Remarks by President Joan Hinde Stewart
Ralph Oman '62, P'04 presents the half-century annalist letter.