Chilean-Born Artist Alfredo Jaar to Lecture
---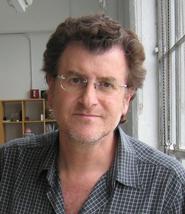 Alfredo Jaar, a New York-based artist, architect and filmmaker will present a lecture on Wednesday, March 5, at 6:30 p.m., in Bradford Auditorium in the Kirner-Johnson Building. The lecture is a part of the art department's Visiting Artist Series and is free and open to the public.

Jaar studied film and architecture at the Instituto Chileno Norteamericano de Cultura and the Universidad de Chile. His work bears witness to military conflicts, political corruption and imbalances of power between industrialized and developing nations.
In installations, photographs, films and community-based projects, Jaar explores the public's desensitization to images and the limitations of art to represent events such as genocides, epidemic and famines. Through his work, he reminds us that art does not simply mean colors and lines put together in an aesthetically pleasing composition.
Jaar has participated in major art exhibitions including the Biennales of Venice (1986, 2007, 2009), Sao Paulo (1985, 1987, 2010) as well as Documenta (1987, 2002) in Kassel. He represented Chile at the 55th Venice Biennale in 2013. He became a Guggenheim Fellow in 1985 and a MacArthur Fellow in 2000.
Jaar has recently completed two important public commissions: The Geometry of Conscience, a memorial located next to the just opened Museum of Memory and Human Rights in Santiago de Chile; and Park of the Laments, a memorial park within a park sited next to the Indianapolis Museum of Art.