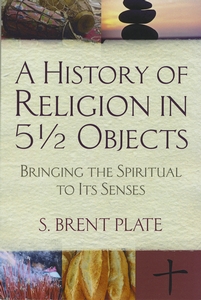 S. Brent Plate, visiting associate professor of religious studies, A History of Religion in 5 1/2 Objects: Bringing the Spiritual to Its Senses (Boston: Beacon Press, 2014). The dust jacket opens with this observation: "Humans are needy. We need things: objects, keepsakes, stuff, tokens, knickknacks, bits and pieces, junk, and treasure. We carry special objects in our pockets and purses, and place them on shelves in our homes and offices. As commonplace as these objects are, they can also be extraordinary, as they allow us to connect with the world beyond our skin."
To illustrate this, the author takes ordinary objects often associated with religious significance — stones, incense, drums, crosses and bread — and explores how the world's religious traditions have used them. (The "1/2" refers to the human soul, which is incomplete.) In doing so, he shows that religion has as much to do with our senses as our beliefs. Notes Gary Laderman, author of Sacred Matters, "A book written by a scholar of religion that confuses as it clarifies, obscures as it illuminates and challenges as it reassures; it takes an innovative approach to thinking about religion, feeling it in our lives, and highlighting its downright sensational aspects as a material and spiritual reality."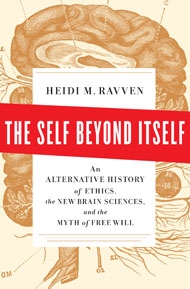 Heidi Ravven, professor of religious studies, The Self Beyond Itself: An Alternative History of Ethics, the New Brain Sciences, and the Myth of Free Will (New York: The New Press, 2013). The choices people make, and the actions they take, lead to conclusions about their character and moral fiber. In 2004, the author received an unsolicited $500,000 grant from the Ford Foundation to write a book that would consider ethics from a new perspective. Her work is a multidisciplinary inquiry into why we are moral, why and when we are not, and how we can become more moral.
According to Tablet Magazine, one of several media outlets to interview Ravven about her study: "Researchers in sociology, psychology and neuroscience are increasingly asserting that the independent self that we are all so attached to doesn't really exist. What's more, there are philosophical traditions dating back to Aristotle, Maimonides and Spinoza that may offer more useful ways of thinking about how to foster ethical behavior and moral societies."
Ravven, a neurophilosopher, is a specialist on the 17th-century philosopher Baruch Spinoza. She was the first not only to argue that his moral philosophy is a systems theory of ethics, but also to propose that Spinoza anticipated central discoveries in the neuroscience of the emotions.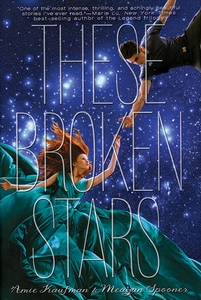 Amie Kaufman and Meagan Spooner '07, These Broken Stars (New York: Disney-Hyperion, 2013). The first in a young adult science fiction trilogy, this book tells the story of two teens from different backgrounds who find themselves alone on a strange planet and forced to work together to survive. As one reviewer noted, the book is "rich with fascinating characters that cannot be put in a box, a world that is intriguing and mysterious, and a plot that twists in its directions, compelling the reader to journey to the end, regardless of the indignation, suspense, heartbreak, joy, hope and fear you'll feel along the way." The final installment of Spooner's earlier fantasy series, that included Skylark and Shadowlark, will be published this fall, along with This Shattered World, the sequel to These Broken Stars.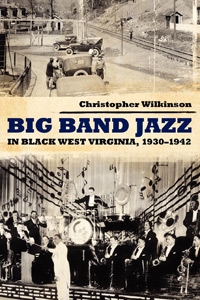 Christopher Wilkinson '68, Big Band Jazz in Black West Virginia, 1930-1942 (Jackson, Miss.: University Press of Mississippi, 2012). The author, a professor of music history at West Virginia University, describes how the seemingly unlikely cohort of black coal miners became a bustling market for big band jazz during the Depression era. New Deal industrial policies resulted in a growing level of prosperity that not only attracted renowned bands to West Virginia, but also allowed mountaineers to travel considerable distances to hear bands led by Count Basie and Duke Ellington, among others. Wilkinson specializes in the history of African-American music as well as the history of art music from a multicultural perspective.