Bookshelf
The following books by Hamilton and Kirkland alumni have been added to the Burke Library ­collection. We welcome other new or recent books for annotation in upcoming issues of the Alumni Review. Bibliographic information for ordering purposes may be sent to florenz@hamilton.edu, or, preferably, copies of books to ­Bookshelf Editor, Alumni Review.

David M. Hayes '81 (publisher), Oneonta 360. A gorgeous collection of full-color panoramic photographs of Oneonta, New York, by Stephen Joseph, who grew up in that city. An 18-month collaborative project by the photographer and the publisher, David Hayes, it reached fruition in 2010. David Hayes, also a native of Oneonta, first became acquainted with printing by operating the Hamilton Private Press in the basement of Root Hall. He ran a small advertising business in Florida before returning to Oneonta and starting his own book-printing company, the Argian Press. This breathtakingly handsome volume is its latest production.
Eric Best '70, Into My Father's Wake ([no place: the author], 2010). An account of a remarkable solo sailing adventure across 5,000 miles of the Pacific from San Francisco to Hawaii. Not only a journey fraught with peril but also one of ­personal discovery, it is written with great candor in describing the author's internal struggle to come to terms with his deceased father once and for all. A gripping tale and an inspiring story, it is "one man's odyssey into himself and into his past." Eric Best, a former journalist and passionate sailor, now resides in Brooklyn and is president of a strategic planning firm.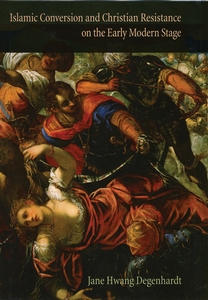 Jane Hwang Degenhardt '93, Islamic Conversion and Christian Resistance on the Early Modern Stage (Edinburgh: Edinburgh Univ. Pr., 2010). This superbly written and impressive scholarly work explores the theme of Christian conversion to Islam in early modern English drama, including the plays of Shakespeare and Marlowe. Thoroughly and widely researched, it gives "a complex and lively picture of the cultures of controversy in Renaissance England" and why Islamic conversion, "erotic and tragic," as depicted on the stage, took on great importance in early modern Christian thought and debate. The author is an assistant professor of English at the University of Massachusetts, Amherst.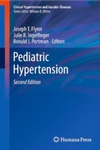 Joseph T. Flynn '83 (principal editor), Pediatric Hypertension, 2nd ed. (New York: Humana Pr., 2011). Described as the "premier text on hypertension in neonates, children and adolescents," this new edition is comprehensive and drawn from the most current medical knowledge. Its chapters are contributed by medical specialists in the field, including Dr. Flynn of the Division of Nephrology at Seattle Children's Hospital, who is also a professor of pediatrics at the University of Washington School of Medicine.
Todd Jones '84, What People Believe When They Say That People Believe (Latham, MD: Lexington Bks., 2010). The author, an associate professor who also chairs the department of philosophy at the University of Nevada, Las Vegas, tackles in this work the thorny issue of group think. Subtitled Folk Sociology and the Nature of Group Intentions, it offers a detailed and insightful look at "the diverse meanings of statements about groups and the various social structures to which they correspond." Rather than dismissing broad statements about groups out of hand, as many social scientists do, the author analyzes their probative value in explaining group behavior.

Cameron McWhirter '86, Red Summer: The Summer of 1919 and the Awakening of Black America (New York: Henry Holt, 2011). We habitually locate the great milestones and cataclysms of the Civil Rights Movement in the 1950s and '60s, but the author — a distinguished journalist for The Wall Street Journal and the recipient of a Nieman Foundation Fellowship — has researched and documented a harrowing national drama that unfolded generations earlier and in many ways set the stage for what was to come. Weaving the great economic and political tides of the post-World War I era together with deeply personal stories, researched and written with an artist's eye for detail and a novelist's sense of pacing, Cameron McWhirter recounts an eight-month "spasm of brutality" in which white mobs attacked more than two dozen African-American communities. It was "the worst spate of race riots and lynchings in American history," and — often for the first time — blacks stood and fought back. "From that violence came something vital and, ultimately, unstoppable," he writes — "black Americans' collective will to reach true equality."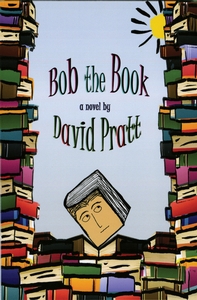 David Pratt '80, Bob the Book (New York: ­Chelsea Station Editions, 2010). The author's first novel, it is aptly described by him as "a quick entertaining read with plenty of comedy, drama, romance, chance meetings, near misses, coincidences and unforgettable characters." It is all about Bob, who is literally a book. And a gay book at that! David Pratt creatively endows the book with feelings and tells of its adventures, beginning with Bob on sale in a Greenwich Village bookstore, where he falls in love with another book. He goes on to tell of additional books that Bob encounters and the people who own and read them. More than merely a whimsical work, Bob the Book contains discernment and truth about relationships to which a reader, and especially a gay reader, can relate. David Pratt's short fiction has appeared in a variety of publications and, as a director and performer, he is no stranger to New York theatre.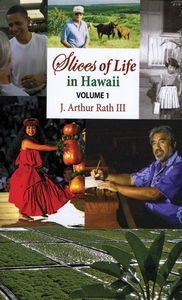 J. Arthur Rath III '53, Slices of Life in Hawaii, Vol. I (New York: iUniverse, 2010). A celebration of Hawaii in prose and verse by an author who was born and bred in the islands and who is now once again a resident there. In ­conversational style, this charming book tells of Hawaii's past and present in the form of vignettes. Arthur Rath, whose memoir of his days at Hamilton, Thy Boys, was published in 2007, ­lovingly focuses in this ­volume on Hawaii and its people, and anyone who has even the most remote interest in the islands will find much pleasure and reward in reading it.