Bookshelf
The following books by Hamilton alumni have been added to the Burke Library ­collection. We welcome other new or recent books for annotation in the Alumni Review. Bibliographic information for ordering purposes may be sent to florenz@hamilton.edu, or, preferably, copies of books to ­Bookshelf Editor, Alumni Review.
Anthony Bernini '71, Immediate Worlds: Poems (Troy, N.Y.: Troy Book Makers, 2011). With a preface written by Selma R. Burkom, who taught English and American literature at Kirkland College in its early days when Anthony Bernini was one of her students, this book of poetry, in her words, "transports us to a realm where apparent opposites are miraculously reconciled." He is now a lawyer by profession who composes finely crafted poems on the side. This is his second volume of collected verse (the first was Distant Kinships, published in 2002), and the epigrammatic poems it contains are beautifully evocative. Many recall, with hints of nostalgia, his native New York City, and all reflect great sensibility and depth of insight.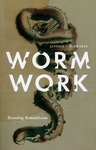 Janelle A. Schwartz '97, Worm Work: Recasting Romanticism (Minneapolis: Univ. of Minnesota Pr., 2012). What is the connection between the lowly worm and Romantic culture? In this highly specialized and meticulously researched and developed monograph, Janelle Schwartz explores the influence of natural history studies on 18th and early 19th century European romantic thought, especially as reflected in literature. ­Professor Schwartz has taught at Loyola University in New Orleans as well as at Hamilton, where she is currently a visiting assistant professor of comparative literature.
Michael W. Sherer '74, Night Blind (Las Vegas: Thomas & Mercer, 2012). This "pulse-pounding tale of an innocent man's fight to not only clear his name, but save his own life" is the first of a new mystery series featuring Blake Sanders, a man definitely down on his luck. To compound his troubles, he is accused of a brutal murder and is on the run. It is a thriller with many surprising twists and turns by the author of the six-volume Emerson Ward series. He lives and writes in the Seattle area, the setting for this, his latest flight into fiction.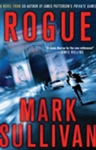 Mark Sullivan '80, Rogue (New York: Minotaur Bks., 2012). It has been our pleasure to review Mark Sullivan's thrillers since the first one, The Fall Line, was published in 1995. This latest is his eighth, and if you like your adrenaline stimulated and free-flowing, it is the book for you. Its central character is Robin Monarch, a former CIA operative who has gone rogue as a latter-day Robin Hood stealing from the super-rich to give to the poor. International capers follow, and there is plenty of propulsive action. Sullivan, who resides with his family in Montana, is a onetime Peace Corps volunteer in Niger who became an investigative reporter before turning his talents to fiction. He is the co-author, with James Patterson, of Private Games, which led The New York Times best-seller list earlier this year.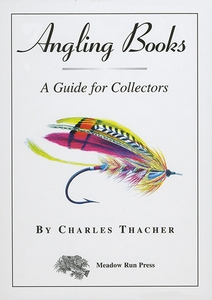 Charles Thacher '63, Angling Books: A Guide for Collectors (Far Hills, N.J.: Meadow Run Pr., 2006). Although published several years ago, this impressive bibliographic work was only recently brought to our attention. Handsomely bound and containing physical descriptions, with estimated values, of some 15,000 books, both fiction and nonfiction, related to recreational fishing, it also provides information on availability. After his consulting business was sold in 1999, Charles Thacher, an enthusiastic angler, became hooked on collecting books on the subject, which in turn led to this 600-page bibliography, the product of much painstaking research. Specialized bibliographies may have a limited readership, but their ultimate value is beyond estimate.