14th Annual Gospel Singing Workshop!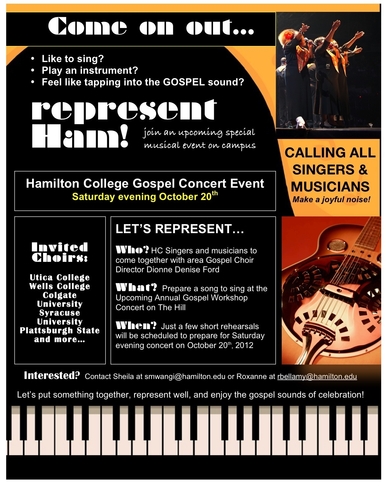 Hamilton College Chapel
October 19-20
You are invited to sing in a gospel community choir!
Rehearsals
Friday Oct. 19 7-9 p.m.
Saturday Oct. 20 10 a.m. -1 p.m.
Performance
Saturday Oct. 20 7 p.m.
Directed by Edward "Chief" Menifee, Jr
Director of Gospel Choir
Moorehouse College, Atlanta
Contact jmcarn@hamilton.edu for FREE Registration!