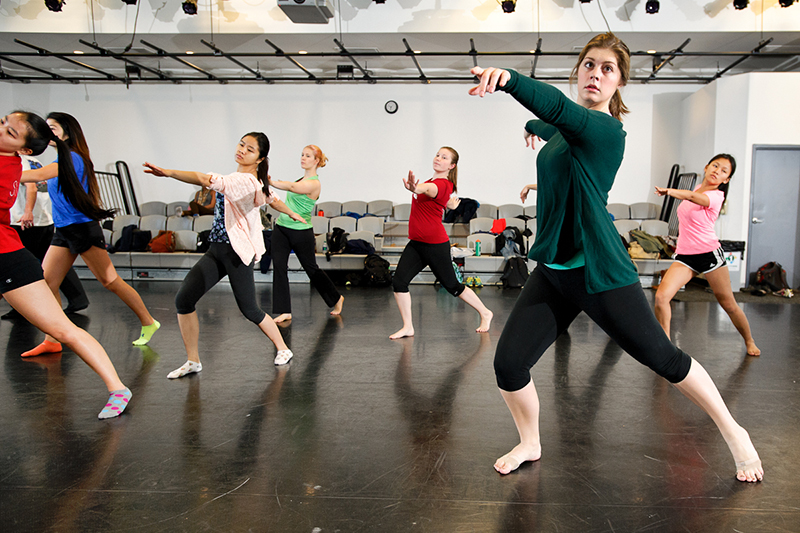 At Hamilton, Eliza Kenney '15, shown here in a class, rekindled her passion for dance and discovered American studies.
A passion rekindled, a perspective gained: dance and American studies
By the time Eliza Kenney '15 arrived at Hamilton College, she figured she was done with dance, burned out by competition and stress. She'd started dancing at age 8 and was tired of what she described as "the high pressure to be perfect." Soon, however, she missed it; spring of her first year at Hamilton she signed up for intermediate ballet. Kenney was rediscovering her passion. When she took choreography, she began to consider dance as a major. "The class was so open, so free and unstructured, and perfect for exploring my own abilities and creativity," says, Kenney, who went with a double major in dance and American studies. If she'd gone to a dance school, rather than the liberal arts route, she says, she'd never have gained the perspective American studies has given her.
More >>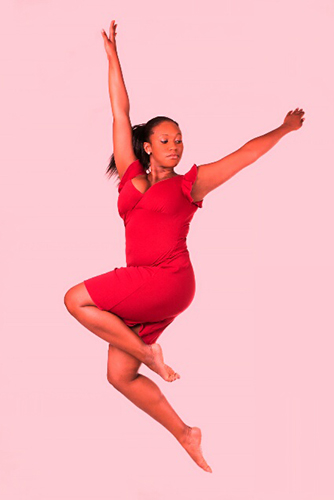 A graduate's progress:
a company of her own
Erin Brown '09 started dancing when she was 6 years old, majored in dance at Hamilton College and in 2013 launched her own dance company, the Noumenon Dance Experience, in Chicago.
She's also working on a graduate degree in sports leadership. Her thesis is about the black influence in dance.
More >>