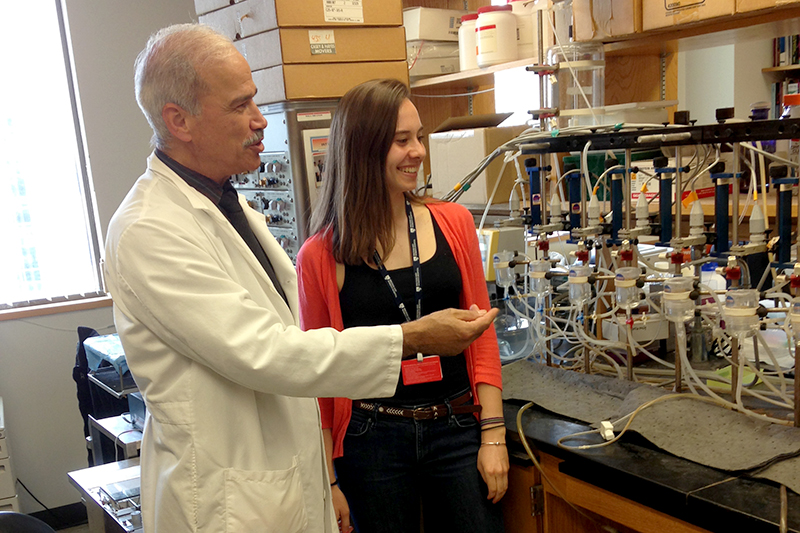 Elisabeth MacColl '16, right, with Dr. Raouf Kahlil, during her internship in the Khalil Laboratory in the Division of Vascular and Endovascular Surgery of Brigham and Women's Hospital and Harvard Medical School.
A student's accomplishments: A Goldwater scholarship and lots of lab time
Halfway into her Hamilton career, biology major Elisabeth MacColl '16 had already logged serious research time, collected major academic honors and set her sights on a doctorate in molecular biology. She was a national Barry M. Goldwater Scholar for the 2014-15 academic year and earned the 2013 Benjamin Walworth Arnold Prize Scholarship as the class member with the best academic record, among other honors.
More >>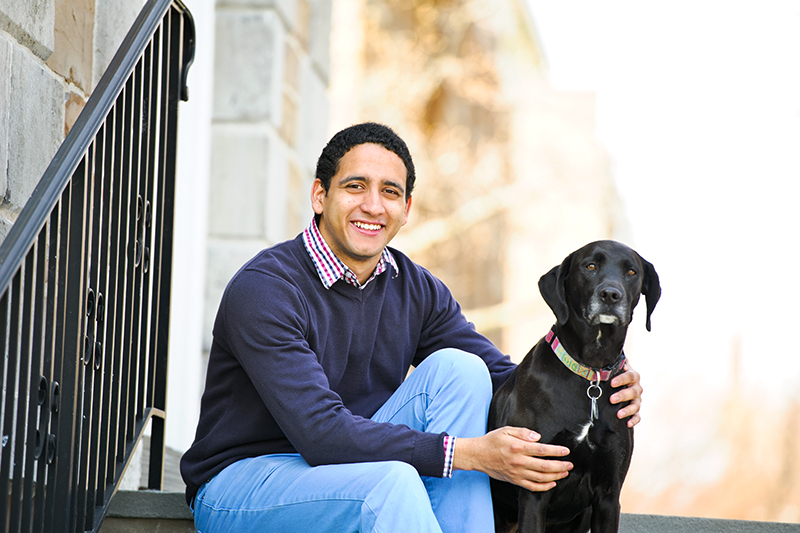 Felipe Garcia '14 with Lily
A graduate's progress: thinking critically, heading to vet school
As he heads for the University of Pennsylvania's School of Veterinary Medicine, Felipe Garcia '14 feels ready. When he worked at the Philadelphia Animal Hospital and took part in U. Penn's summer vet program, Garcia found that parasitology, anatomy with histology and his other Hamilton coursework served him well.
More >>