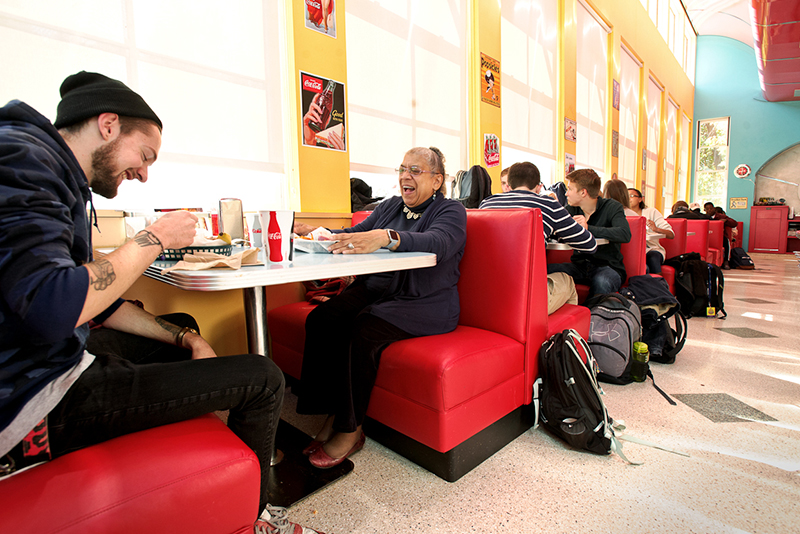 Henry Johnstone '17 and Professor Shelley Haley eat lunch in the Diner
A student's choice: Africana studies – for the whole picture
After taking two 100-level Africana studies courses his first year at Hamilton College, Henry Johnstone '17 felt the need to learn more in the field. His high school hadn't been diverse. The history books he'd been exposed to, he says, "only told the white-framed side of history" and he wanted the whole picture. And the courses were interesting and classes were small even by Hamilton's standards, which made for great discussions. Johnstone majored in Africana studies. He says it dovetails nicely with his sociology minor and his plans to become a high school teacher. He's aiming for Teach for America.
More >>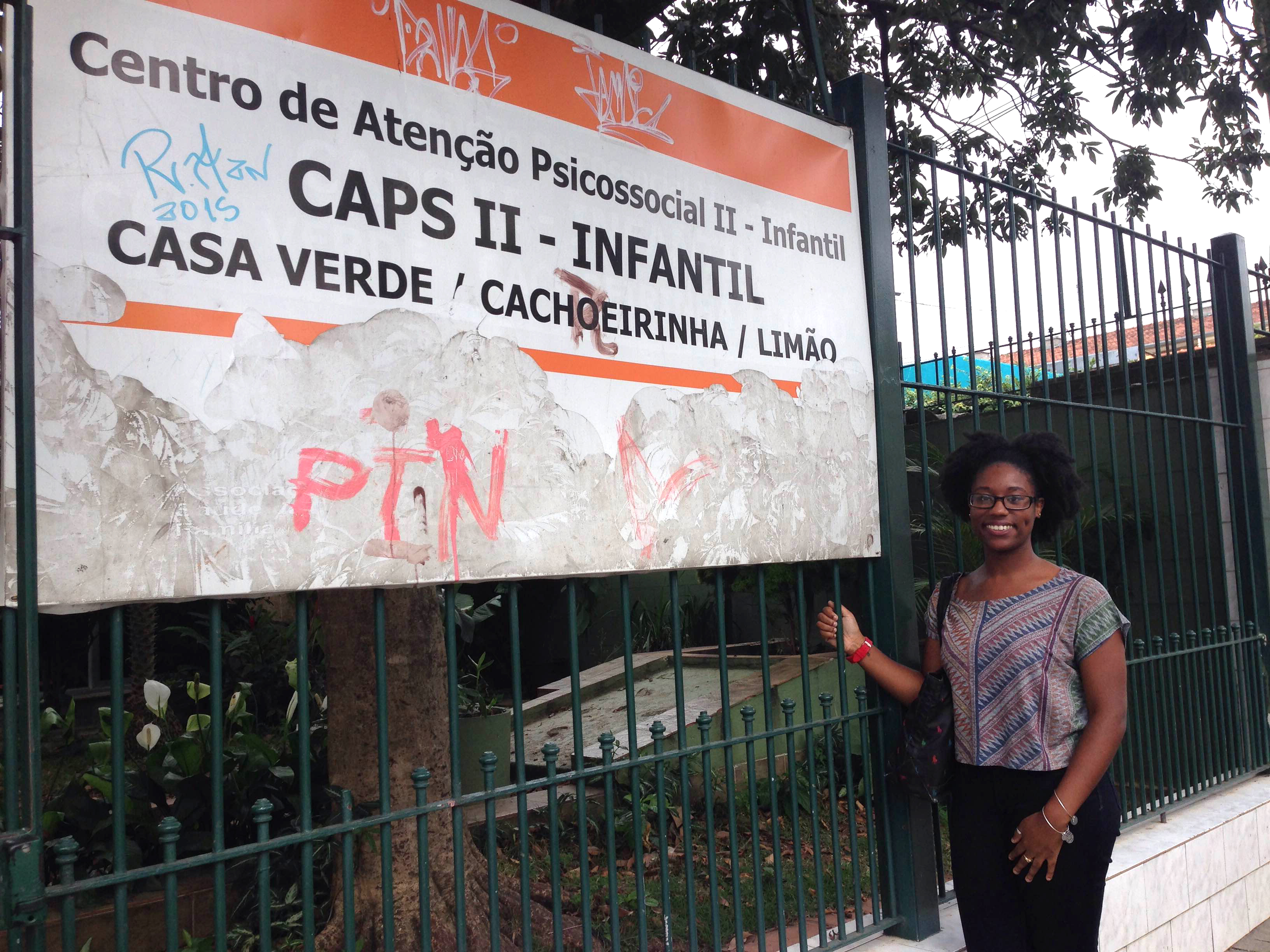 Kayla Cody '15 did some of her research at this organization, Centro de Atenção Psicossocial, a mental health service provider for youth in Sao Paulo, Brasil.
A new grad's chance at global research
It's an ambitious, tailor-made agenda: travel to Brasil, South Africa, Ghana, Jamaica and England to conduct a cross-cultural exploration of mental health care for people with psychiatric disorders. That's the plan for Kayla Cody '15's first year after graduation and it reflects both her majors – Africana studies and psychology. "That's why my project is so special to me ¬– because it combines my passion for psychology/adolescent mental health and my passion for learning about the experiences and cultures of Black/African diasporic communities throughout the world," says Cody from Brasil, where she began her work.
More >>