Japanese
Program Committee

Masaaki Kamiya, Ph.D., Associate Professor of Japanese
mkamiya@hamilton.edu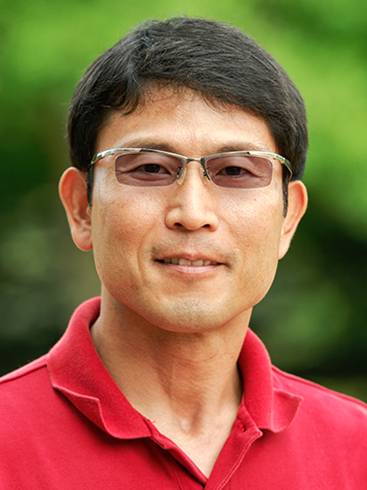 Masaaki Kamiya has a Ph.D. in linguistics from the University of Maryland at College Park. His research interests are syntax, semantics and language acquisition. Kamiya's recent articles include 'Passivization, Reconstruction and Edge Phenomena: connecting English and Japanese Nominalizations,' Natural Language & Linguistic Theory 31 (with van Hout and Roeper), 'Lexical vs. Pragmatically Derived Interpretations of Numerals,' Proceedings of Sinn und Bedeutung 15 (with Matsuya), 'Two Types of Movement in Japanese Nominalizations and Edge Phenomena,' Japanese/Korean Linguistics 17, 'Movement of Arguments and Negative Feature,' Explorations of Phase Theory: Features and Arguments, 'Verbal Nouns in Japanese Are So Called for Good Reasons,' Formal Approaches to Japanese Linguistics 4, MITWPL 55 (with Ayano), 'Syntactic Categories and Argument Structures of Verbal Nouns in Japanese Light Verb Construction,' Journal of Japanese Linguistics 21, 'Negation, Quantifiers, and A-movement in Nominalization in Japanese,' Linguistic Analysis 35, among others.

Kyoko Omori, Ph.D., Associate Professor of Japanese
komori@hamilton.edu

Kyoko Omori earned her doctorate from Ohio State University in 2003. Her research focuses on 20th-century literary and popular culture, with an emphasis on mass media. She is currently completing a book titled Detecting Modanizumu: New Youth Magazine, Tantei Shôsetsu, and The Culture of Japanese Vernacular Modernism. In addition, her recently published articles and book chapters include "The Art of the Bluff: Youth Migrancy in the Pacific Rim, Interlingualism, and Japanese Vernacular Modernism" (2009), "Narrating the Detective: Nansensu, Benshi's Oral Performance, and the Absurdist Detective Fiction of Tokugawa Musei" (2009), "Rajio hôsô no sengo: 'Hanashi no izumi' to 'Nichiyô goraku-ban'" (The Allied Powers' Education and Censorship Strategies in Post-WWII Japan: Radio Broadcasting in the late 1940s: 2008), "'Finding Our Own English': Migrancy, Identity, and Language(s) in Itô Hiromi's Recent Prose" (2007). She has been awarded research grants from The Miller Center for Historical Studies and the McKeldin Library at the University of Maryland, as well as postdoctoral fellowships from SSRC/JSPS, the Japan Foundation, and the International Research Center for Japanese Studies. Omori was also trained in language pedagogy and is a recipient of the Hamako Ito Chaplin Award, a national award recognizing excellence in teaching Japanese.

Ayako Tanemura, Visiting Instructor of East Asian Languages and Literatures
atanemur@hamilton.edu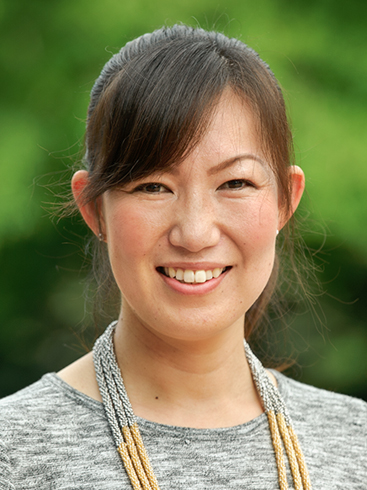 Ayako Tanemura returns to Hamilton College as a visiting instructor in Japanese. She previously served as a teaching fellow in Japanese in 2005-2006, and a visiting instructor in 2006-2007. For the past five years she taught at Harvard University, teaching all levels offered in Japanese language courses. She received her master's degree in Japanese pedagogy from the Ohio State University.
Back to Japanese overview.