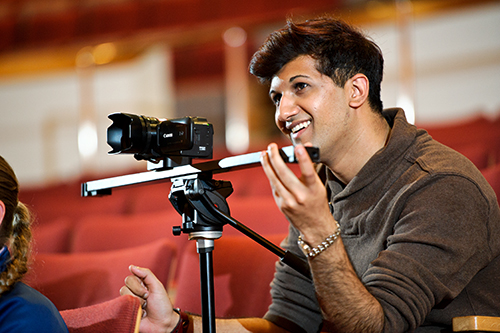 Asad Javed '16
A student's creation: a major and a feature film
His tentative psychology major hit the cutting-room floor when Asad Javed '16 realized his calling was film. Hamilton College didn't have a major that precisely fit what he wanted, so he went with interdisciplinary studies, which allows a determined student to create a major with faculty support. It also allowed Javed to create a full-length film. He did everything from writing the script to securing actors, equipment, camera people and locations.
More >>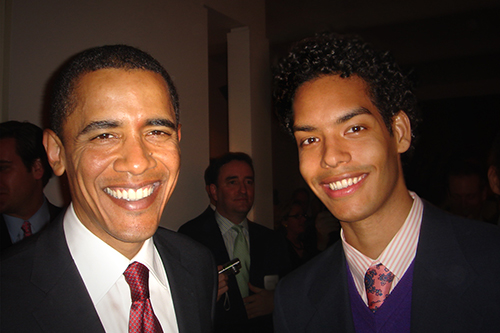 Jason Haas '07 with President Obama
A graduate's progress: activism and acting
Jason Haas '07 built his own interdisciplinary major of communications and government and added a theatre minor into the mix. It's easy to see a link between his interests at Hamilton College and his evolving career. Haas is a digital-media marketing consultant – and volunteer – for progressive organizations and socially responsible corporations. He still enjoys writing and acting for stage productions.
More >>