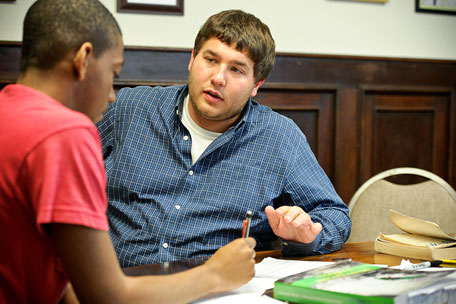 Brian Sobotko '16 tutors Clinton High School student Mark Bowling at the ABC House at Hamilton College.
A student's summer research and career discovery
The idea was his, and the College Levitt Center backed it financially. Brian Sobotko '16 would spend a summer researching "Transformational Leadership in American Public Schools," under the guidance of Susan Mason, director of education studies. The project combined his public policy major and education studies minor, and Sobotko learned a lot.
More >>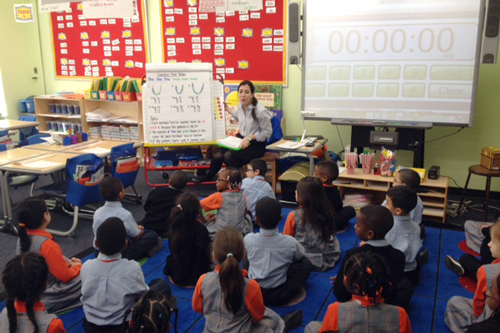 Alyssa Bawden '12 and her first-graders at Success Academy Harlem 4.
A graduate's progress: striving for change in schools
Teaching was not the career Alyssa Bawden '12 anticipated, but after she took an education history course at Hamilton College, her interest grew and she made education studies her minor. Right out of college, Bawden landed a teaching fellowship with Success Academy Charter Schools in New York City, then earned a master's degree. She teaches first-graders at Success Academy Harlem 4.
More >>