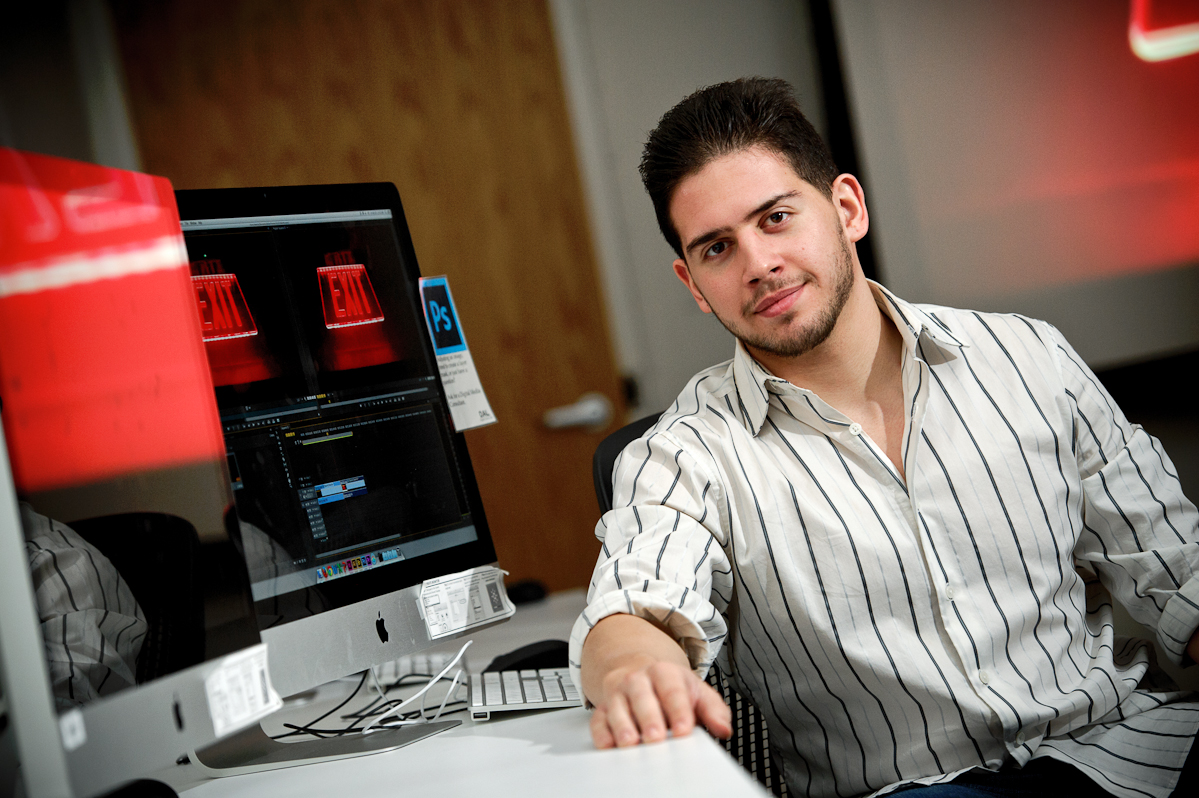 Michael Berrios '16, digital arts student in the Digital Arts Lab in the Kennedy Center
Expanding through digital arts – in a new facility
As an artist, Michael Berrios '16 has focused on music composition, but he's expanding his vision through his digital arts coursework, in particular the Electronic Arts Workshop with Ella Gant and Sam Pellman. "The workshop is collaborative and cross-disciplinary, so a person specializing in audio production would take on video, and vice-versa. This enhanced my artistic skillset, particularly my abilities in audio post-production and video editing," says Berrios, a digital arts minor and religious studies major. A project that stands out for him – a video piece he created with two multimedia technicians that focuses on existentialism and distortion.
More >>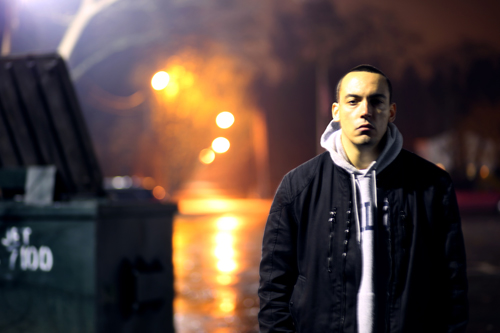 Charles "Siege" Santiago Jr. '09
A graduate's progress: launching an enterprise
Charles "Siege" Santiago Jr. '09 earned a master's degree in communication arts from the New York Institute of Technology and works at the HBO Communications Center on Long Island as an encoding coordinator, a job he loves. His deepest passion, however, is music. Skills he learned at Hamilton College are helping him pursue his dream career in his dream field. He majored in sociology and minored in digital arts.
More >>